INEA
one-stop shop
for telecom customers
INEA is a nationwide provider of telecommunication services in Poland. The company provides broadband Internet, television, mobile and fixed-line telephony services, as well as professional services for business and data centers.

INEA is present in the segment of individual clients, companies, local government units, schools and institutions. Its services are currently used by nearly 300,000 individual clients and almost 3,000 schools.
contribution
ux, ui, development, maintenance, support
Problem
lack of mobile
sales channel
The previous version of the app did not allow users to purchase INEA services through a mobile channel. This caused many problems for potential customers who were forced to visit a store or shop via the hotline.

Given that the telecommunication market is a highly competitive industry, the lack of a mobile sales channel put INEA at a disadvantage in comparison to other companies (who offered such solutions) and stood in the way of attracting new clients.

Furthermore, some current customers found it difficult to recognise or report any issues as they did not have diagnostic tools at hand and were unable to contact technical support through the app.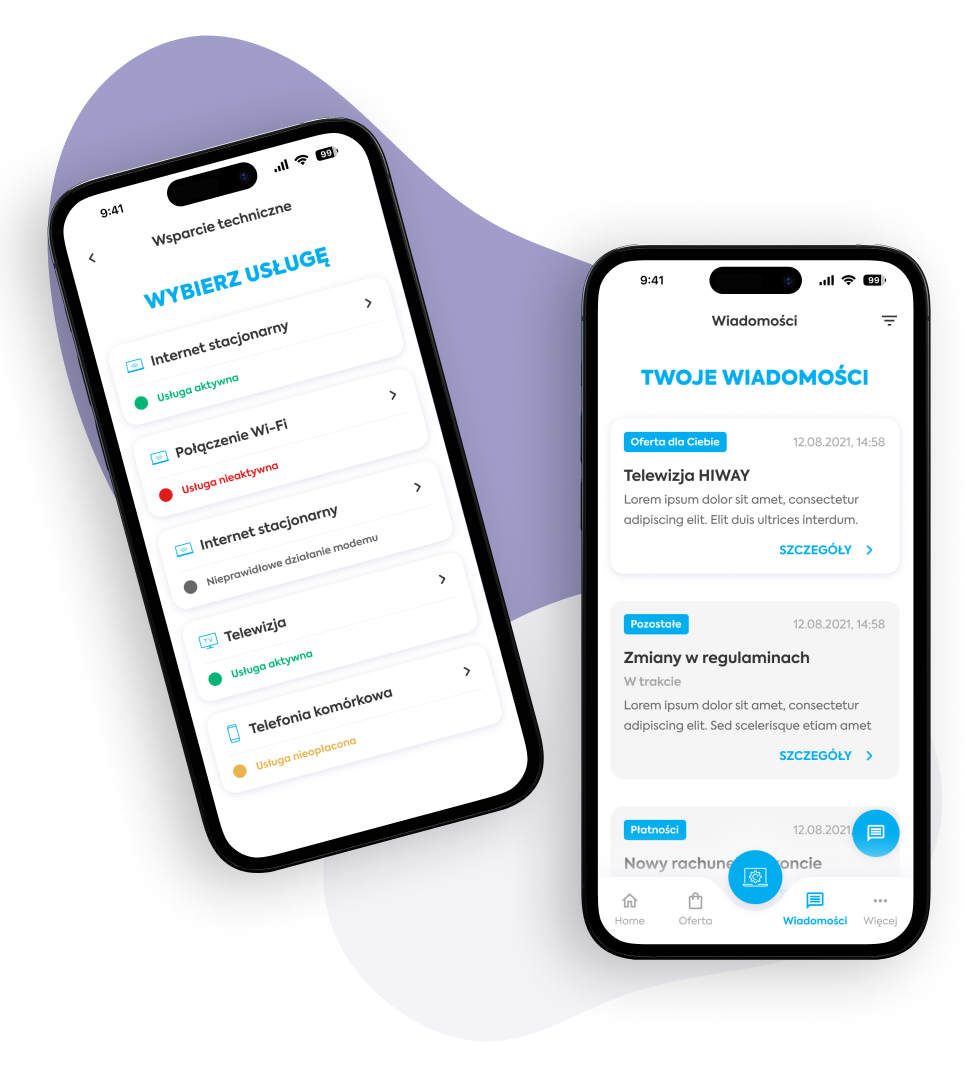 Solution
in-app purchases
made available
INEA app underwent a comprehensive user interface (UI) refresh, resulting in a new design that keeps up with the times.

The latest 3.0 version provides an opportunity to purchase services directly in the app in a comfortable and time-saving way.

Customers can also easily book installation as the app enables them to plan and schedule appointments.

Besides, the user profile offers a number of new functions, allowing customers to manage their services and track their progress and technical condition in real time.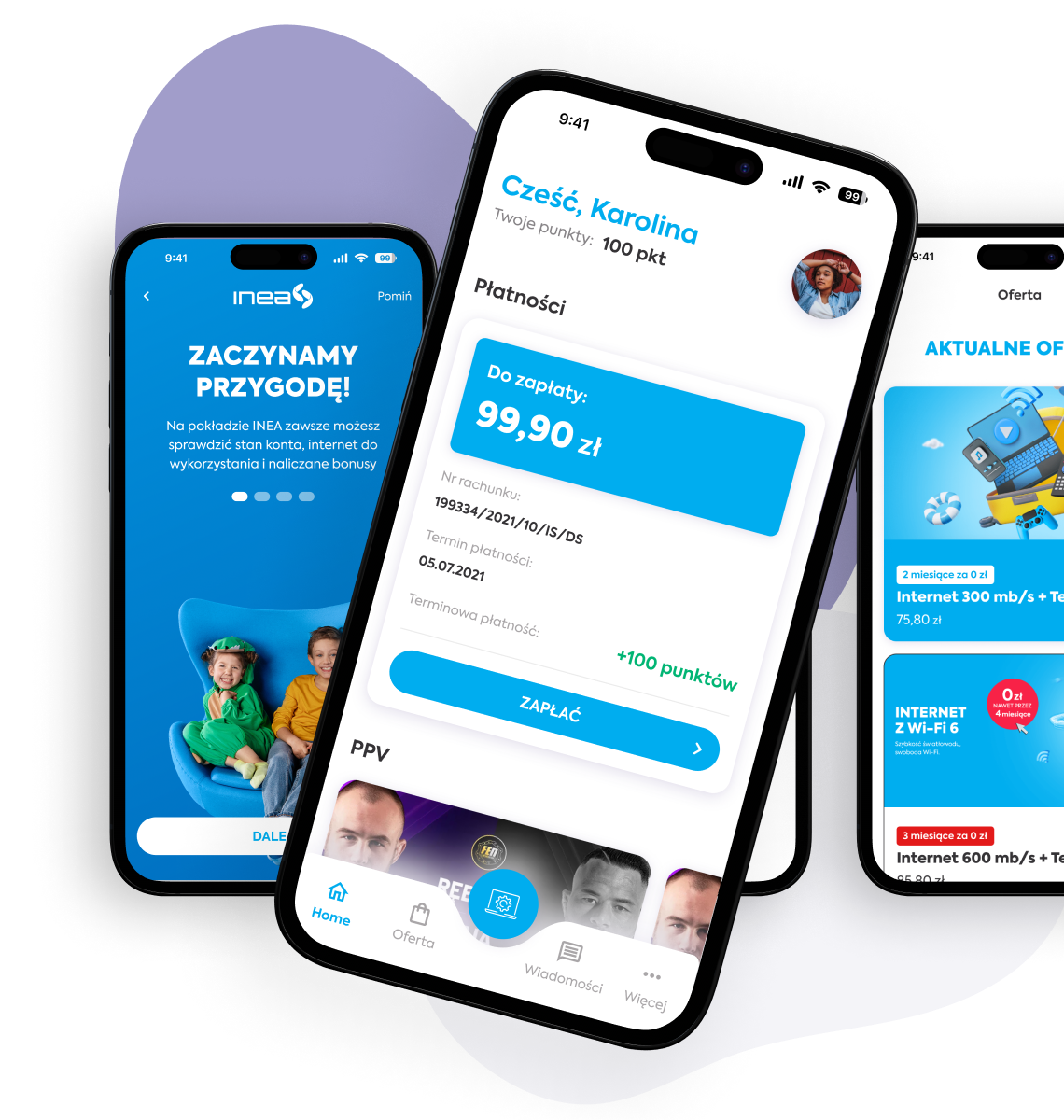 Outcome
better
customer experience
All recent changes to the application translate into numerous customer benefits, significantly improving the quality of experience. The app design is more visually attractive and the process of purchasing services has been improved in terms of speed and security of transactions. With the new app, the customers can easily schedule installations according to their preferences. Tracking the progress and technical condition of services in real time enables better control and communication with the service provider.