adidas
you go-to guide
to any event
adidas Group wants to be the best sports company in the world. They work to create and sell the best sports and fitness products, and to offer the best service and consumer experience globally. They believe that through sports they have the power to change lives.
platform
web
app
contribution
research, ux, ui, development
Problem
organizing events
much easier
During the largest sports events sponsored by adidas worldwide, such as the UEFA European Championship in football, adidas holds invitation-only events.

Their dedicated event company Act3 came to us for a tool that would integrate the entire guest program, making the organisation easier for them and participation smoother for their guests.

adidas also wanted to be able to manage the tool on their own in the future, and to use it for different sports events at different venues.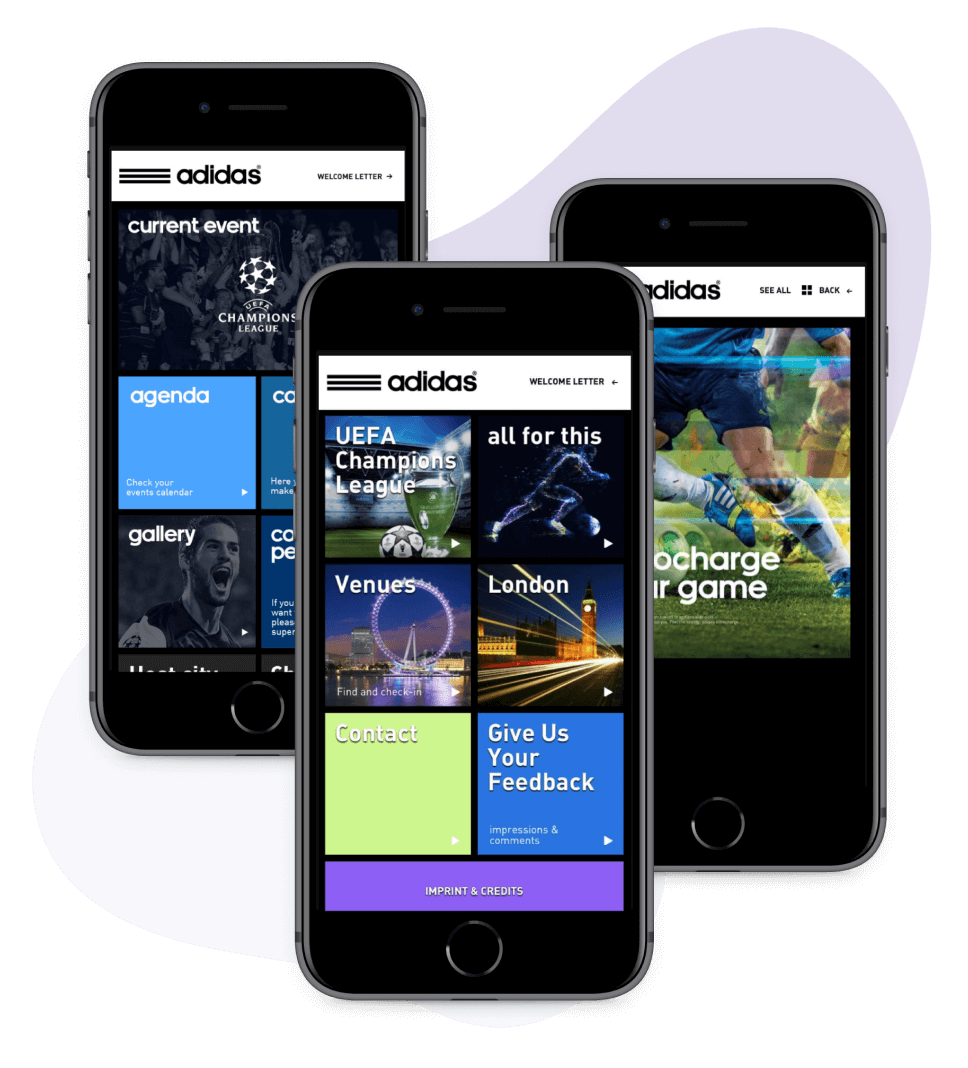 Solution
native app along
with a web app
adidas needed a fully customisable mobile guide for exclusive invitation-only events. We designed and developed an autonomous native app for Android and iOS, along with a web app and a CMS.

The app presented an up-to-date event agenda, individual lodgings details, sights worth visiting, and other info to make the guests' stay hassle free and enjoyable.

It was presented officially during the UEFA Champions League final in London and supported all adidas events at the FIFA World Cup in Brazil.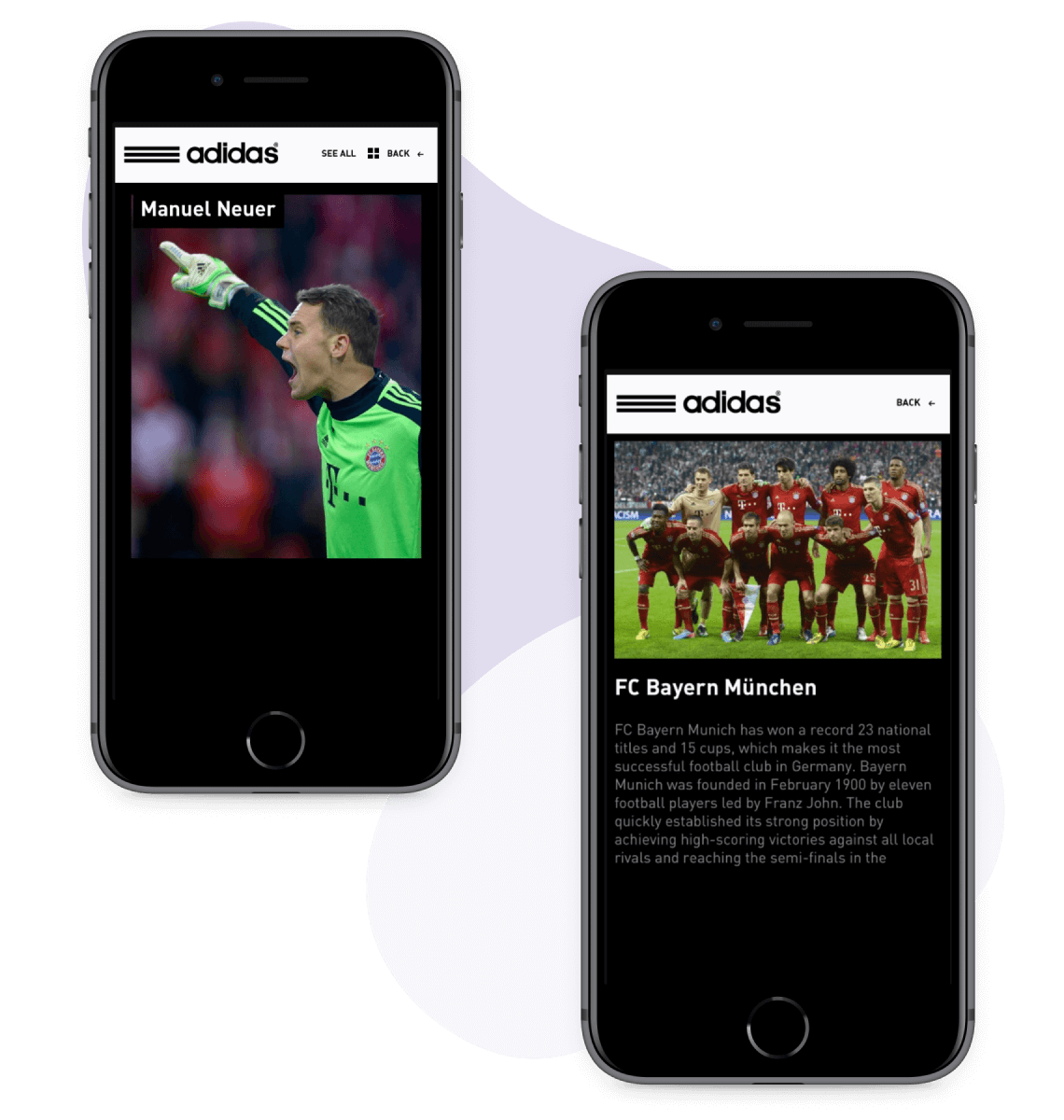 Outcome
app was used to
manage big events
The app was the main event management tool for adidas during the UEFA Champions League final in London and FIFA World Cup in Brazil.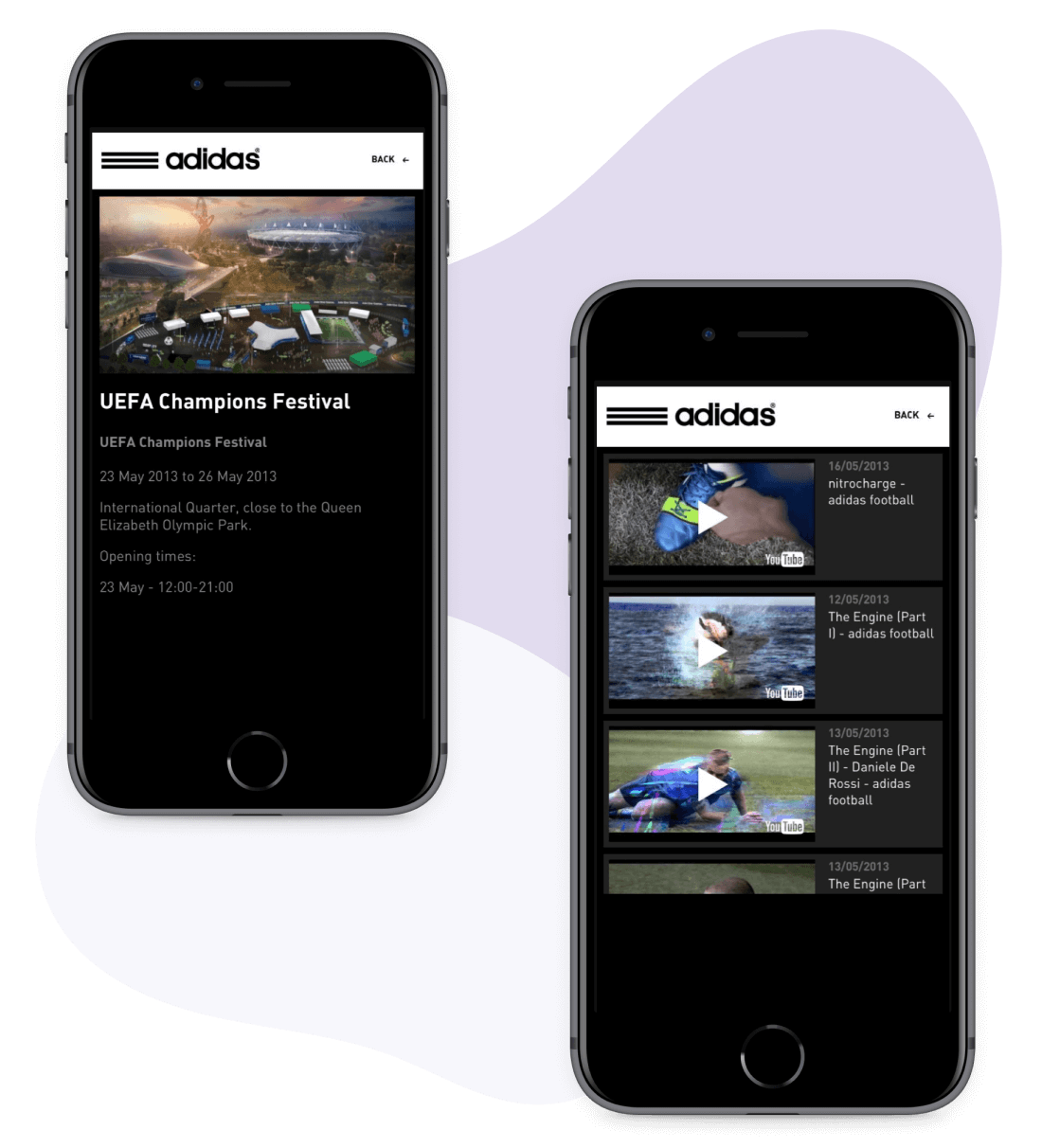 Our Contribution
what we have done
for this project
Thorough research showed us the vast range of adidas global events that needed to be taken into account. We therefore came up with a way to give a clear and attractive presentation of a wide array of event details, multimedia and adidas products used by the players.
We designed the app that had to be attractive for the guests and easy to manage without coding skills for adidas.
We developed the app as a fully customisable and moreover universal enough to be used in the future without our direct involvement and for different sports events. We completed the app with a CMS to manage the range of sports disciplines, events, venues, locations, adidas products used at the events, multimedia, and any other aspect that might be necessary depending on adidas' needs.