T-Mobile
UX when two
becomes one
T-Mobile Usługi Bankowe is the result of the merger between T-Mobile and Alior Bank, aimed at creating the most advantageous banking offer on the market.

Thanks to the cooperation of one of the most innovative banks and the largest mobile operators, a new generation style of banking was created.

The offer of T-Mobile Usługi Bankowe was created on the basis of the proven and award-winning solutions of Alior Sync - the leader of online banking in Poland.
platform
web
app
contribution
research, ux, ui
Problem
image of online
banking platform
The challenge was to create the image of online and mobile banking platforms, solving the problems of connecting two brands and different identification systems, not only for its current but as well for future customers.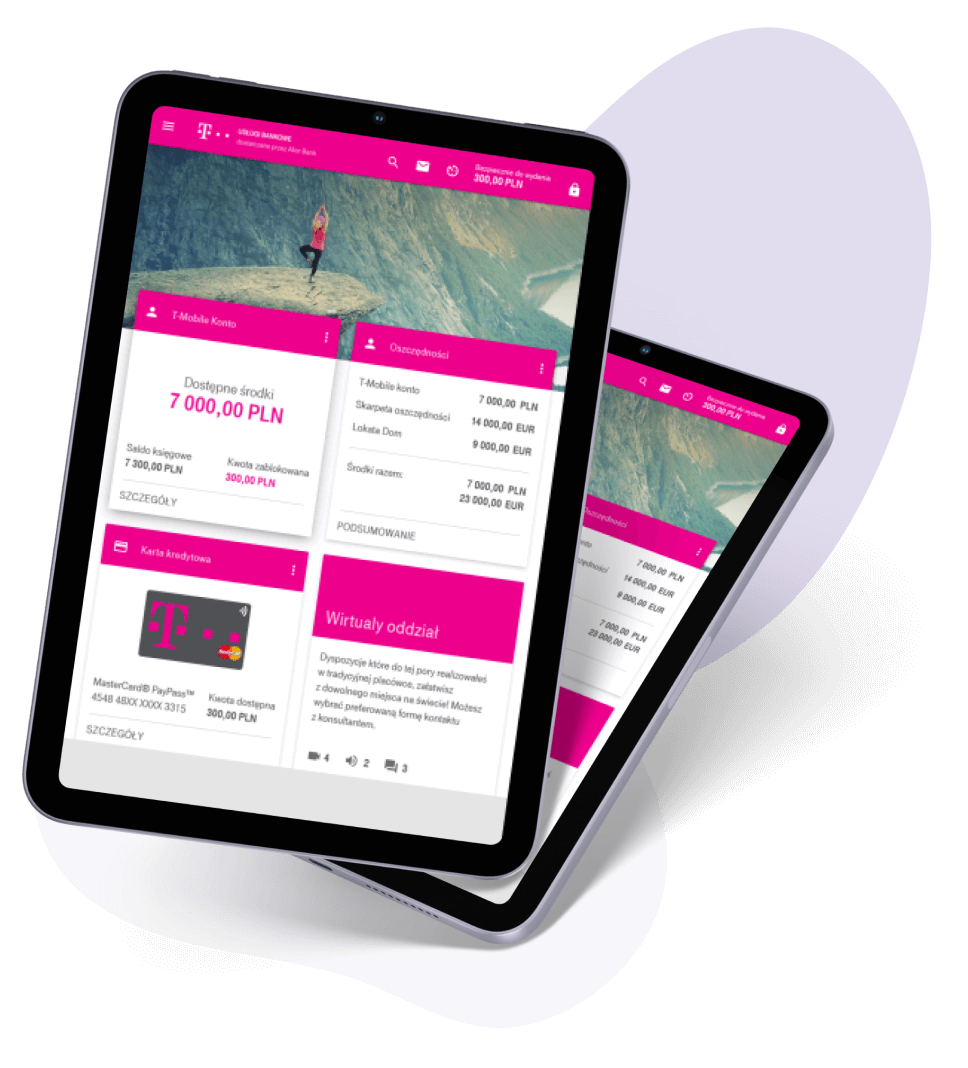 Solution
comprehensive
implementation
When two becomes one, the most important is the research process. In order to design and implement an image focused website as well as internet and mobile banking for the newly created banking brand, we conducted an audit to develop optimal solutions with AI, UI, UX Design.

Then, based on those outcomes, we took further care of the comprehensive implementation of the website: preparation of high-accuracy functional mockups, design documentation, graphic design and implementation of all programming works.

As part of the cooperation, we also undertook an image campaign "Development means change". We oversaw the proper implementation of the project and coordinated cooperation with external suppliers indicated by the client.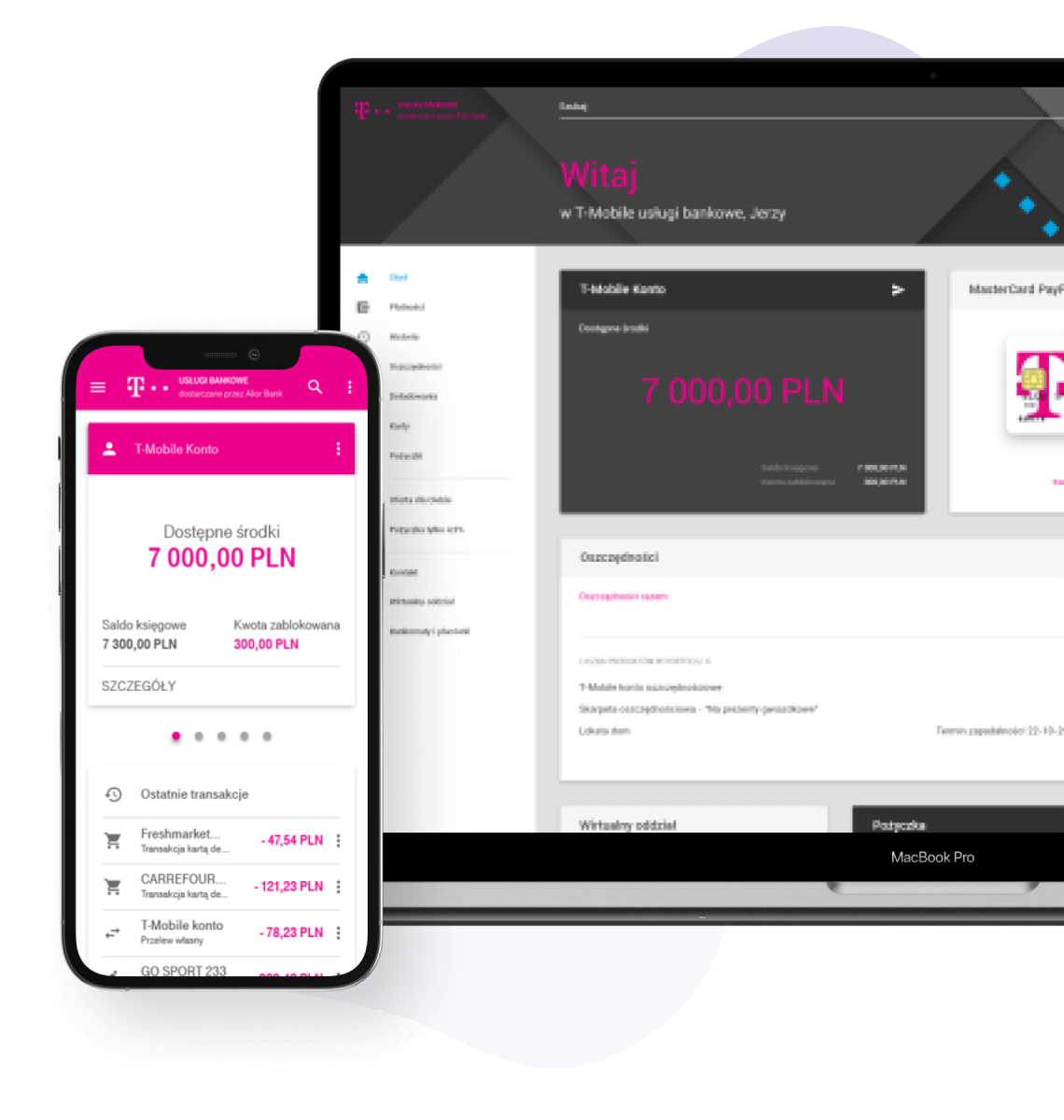 Our Contribution
what we have done
for this project
We undertook a series of workshops with the client collecting all client requirements and banking platform users.
The merger of T-Mobile and Alior Bank required us to design two platforms - an internet banking platform for the customer and a marketing platform for the client, which would facilitate the publication of the newly created brand. In facilitating this task, we developed a unique work methodology that helped our creative design teams to design services in close collaboration with the development team and the client. From the very onset, we had focused on prototypes and user testing, the results of which were talked through with the client and other teams. The final result was a very transparent and engaging online service and a flexible marketing platform for the client.