North Fish
infinity on
the menu
North Fish is a specialty chain of restaurants serving fish and seafood. Created in Poland, inspired by Norway, currently it runs 46 quick-service restaurants countrywide. This makes them #1 in Poland and #2 in Europe in this specialty.
contribution
research, ux, ui, development
Problem
need for a
loyalty program
North Fish needed an amazing loyalty program. They wanted to show an appreciation to their longtime customers and open a new sales channel via a dedicated application.

The new app was also to present the individual menu options in tasty and appealing manner, and other equally important pieces of information such as including the nearest restaurant finder.

Their old app was a long way from North Fish's new requirements. It had presented only the current promotions and basic brand info, without any loyalty features or m-commerce functionalities.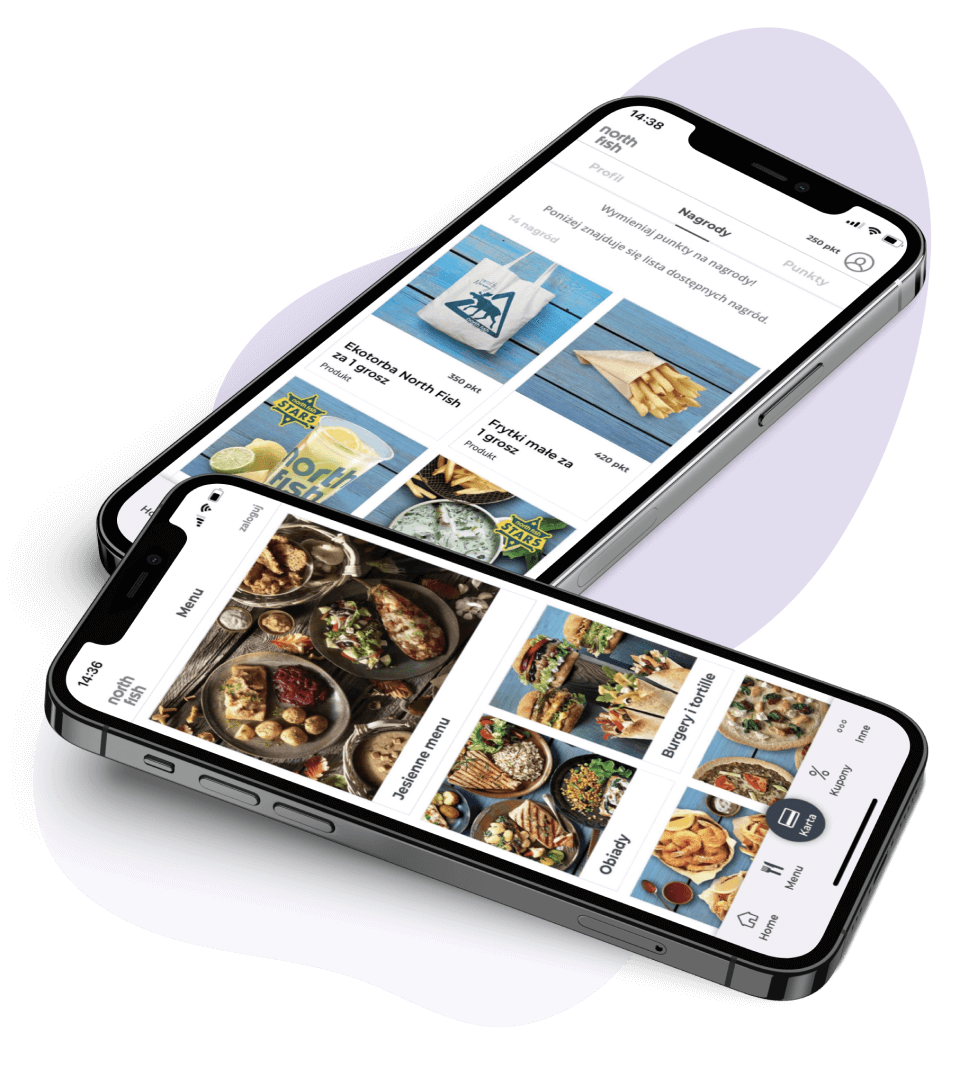 Solution
a loyalty program
in a native application
We designed and developed an entire loyalty program in a native Android and iOS application. It had to enable collecting, and redeeming points - as the brand's products, physical or virtual rewards.

It meant that its guests would collect points for visiting the restaurants, and the points could - in turn - be used either to collect rewards or to be used during visits to the restaurants. We called it "the mechanism of infinity."

We also equipped the app with elements of gamification in the form of different challenges and the ways to tackle them. We rounded it out with a beautiful, fresh design, which contributed to the fact that the app was downloaded over 90k times in just four months.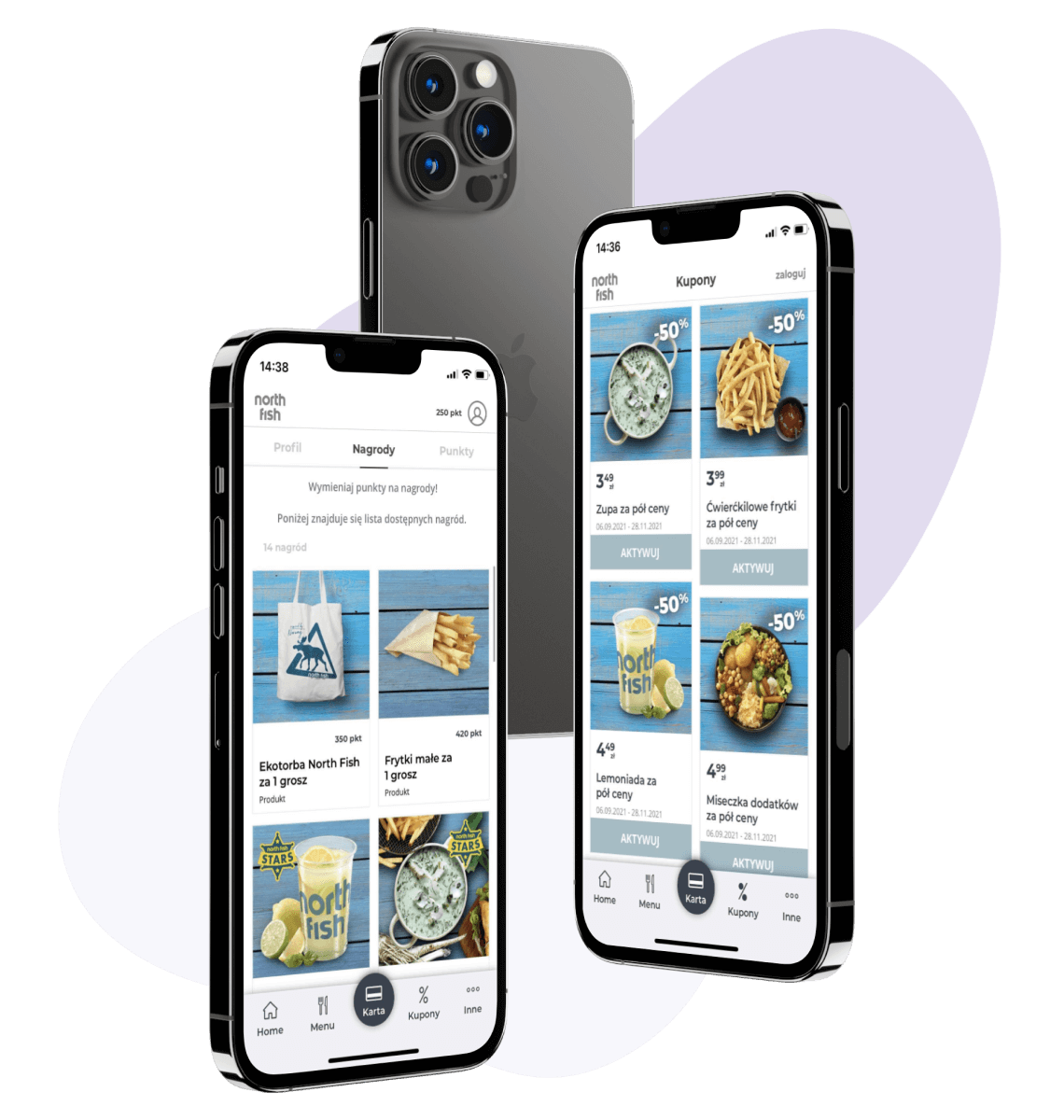 Outcome
results much higher
than expected
Already in the first quarter after the publication of the new mobile application, the assumed KPIs were significantly exceeded than the assumed results.

In just the first 4 months, almost 63,000 registrations were made, with over 90,000 users of the mobile application. From the very beginning, there were over 21,000 active accounts a day! From September to early January, almost 22 million points were awarded in the loyalty program for products purchased in restaurants - points are directly spent in PLN by customers who identify themselves at the checkout with a unique code in the application, where PLN 1 is 10 points in the program. At the same time, almost 5.5 million points were exchanged for prizes (own products and non-cash prizes).
Our Contribution
what we have done
for this project
We devised the way to implement the complex loyalty program, along with its "mechanism of infinity", which allows users to collect points for buying North Fish food items in order to buy further North Fish offerings.
We designed the app to be intuitive, user-friendly and above all else to have an exquisitely fresh look. As well a way to link the app with the external cash register system used in the restaurants. Finally, we devised a way to implement the rules of the loyalty program in the app design.
A native app for both Android and iOS devices was figured that would bridge the way for the app to communicate between the points of sale and our environment, while at the same time implementing our "mechanism of infinity" which successfully reached out to almost 63k users who set up their accounts in just the first four months.